Add Text
Add your name, your team, your sponsor to your holder.

More Colors
We are adding new colors everyday. Don't see your color, let us know.

Add a Logo
Even logos can be added
---
Never have your cue holder stolen again.
With Personalization, who's going to take your cue holder? Add you name to your cue holder and never lose it again.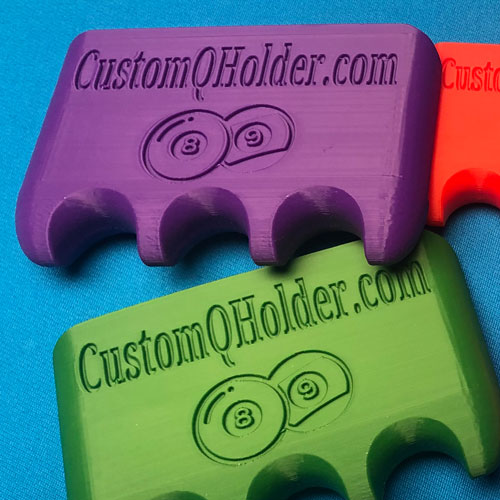 ---
Lightweight
Tired to that heavy cue case that you lug around on your should? Reduce that weight with a Custom Q Holder. Our holders are 10% lighter than some of the others. Why carry that unneeded weight. Our two cue holders weigh only 8.6 oz.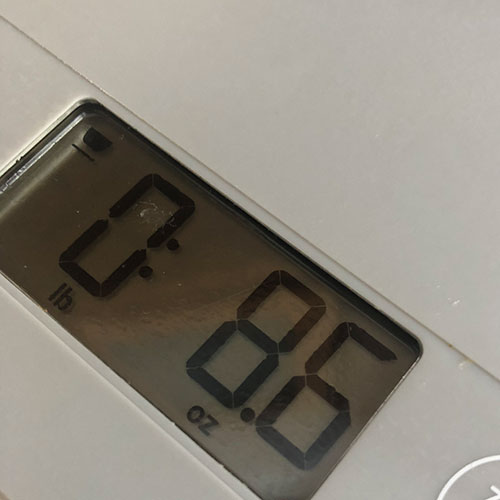 ---
Smaller
Our cue holders are slightly smaller. This makes it easier to fit in your cue case. Free up room for others things. Our two cue holder is only 3" x 3.5" x 1"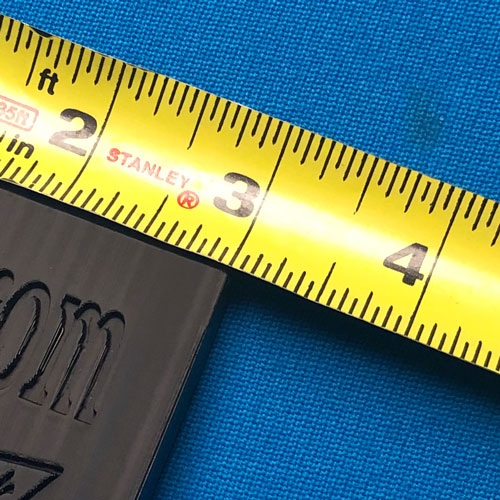 ---